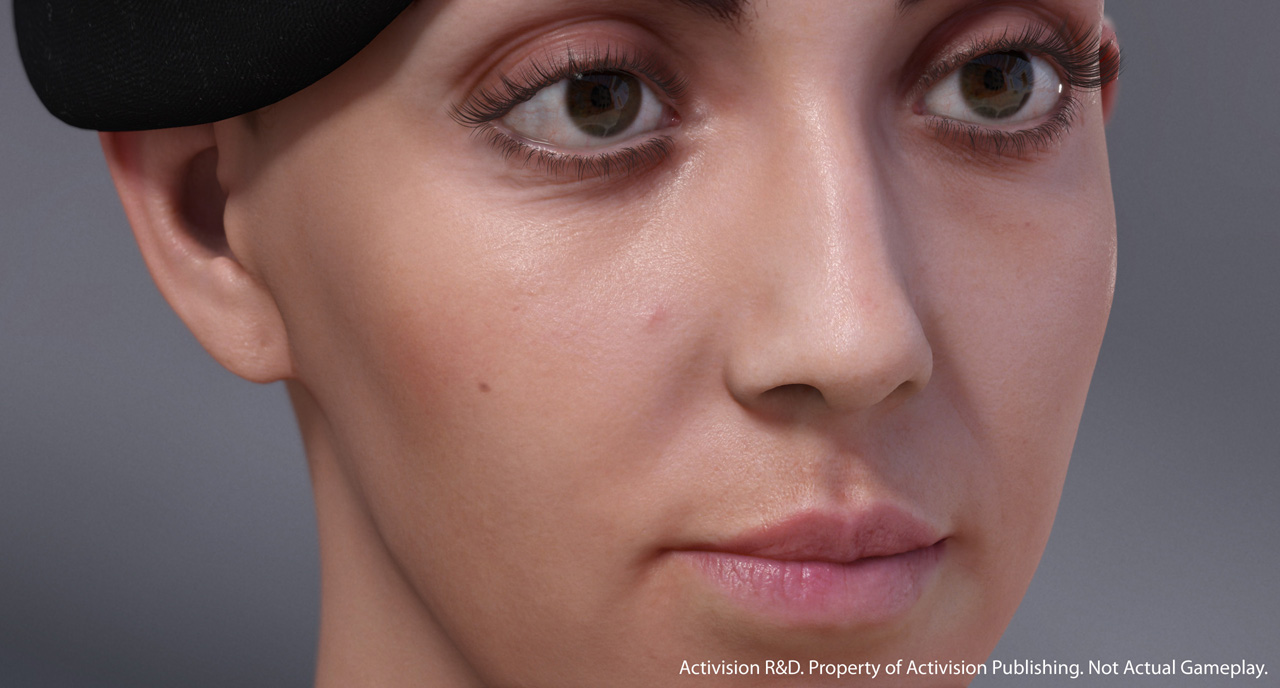 Our talk in GDC 2013, Next-Generation Character Rendering, is a few hours away. On it, we will present what represents to us the culmination of many years of work in photorealistic characters.
We will show how each detail is the secret for achieving reality. For us, the challenge goes beyond entertaining; it's more about creating a medium for better expressing emotions, and reaching the feelings of the players.
We believe this technology brings current generation characters, into next generation life. At 180 fps in a Geforce GTX 680.
The team behind this technology consists on Javier Von Der Pahlen (Director of R&D), Etienne Danvoye (Technical Director), Bernardo Antoniazzi (Techical Art Director), Zbyněk Kysela (Modeler and Texture Artist), Mike Eheler (Programming & Support) and me (Real-Time Graphics R&D).
You have a teaser of the slides here:
Next-Generation-Character-Rendering-Teaser.pptx
The YouTube account of Activision R&D:
http://www.youtube.com/user/ActivisionRnD
The movie:

And some additional images:
We will show it running in our two-year old laptop, in live. Hope to see you in our talk!